I have a confession to make – I'm a bit late to the party. I'm normally very much on time to parties (unless I am making an effort to look cooler than I am), but in this instance, I am referring to the reading party. I'm ashamed to admit that it wasn't until towards the end of my final university that I really started reading. However, I am making up for lost time and over that period have read a variety of books: many of which I loved, some of which I thought were distinctly average, and others I couldn't put down quick enough. Here is a list of five books that have influenced me in some way or another.
Meet Me In The Bathroom by Lizzy Goodman
Stuff about the book. First off, the way in which this book influenced me was by changing my approach to reading non-fiction. This oral history of rock and roll in New York from 2001-2011 is told via a series of quotes from the scene makers of the time from thousands of hours of interviews that author Lizzy Goodman conducted, and you just absolutely don't want to put the book down – even if it is huge. The book covers sex, drugs, rock and roll, and 9/11 and adds a dimension of cultural and societal significance to the music I just thought was nice on the ear. A definite must-read.
On The Road by Jack Kerouac
Many people have turned me onto "classics" or "modern classics" that I just don't rate whatsoever, but this is not an example of such a book. What first got me hooked about the book was its subject matter – the great American Road trip – but it is Kerouac's free-flowing writing style keeps you interested, and it certainly dawned on me with the stories that he shares that perhaps this is where my idea of what the road trip consists of has come from. Obviously, this did also inspire me to go out and do the same.
Animal by Sara Pascoe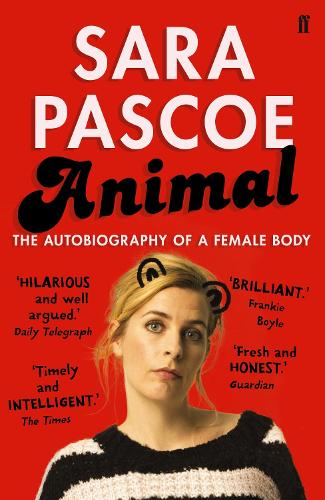 Prior to reading this book, Pascoe had already cemented her place as one of my favourite stand-ups (and owner of the accolade of the greatest mouse in comedy), and the book was of interest to me due to its subject matter being something I needed to clue up on a little more. In her signature comic voice, Pascoe tackles everything from periods to FGM in a way that gives the topics the sincerity and attention they deserve. I would say this book might not be for everyone, but there is absolutely no reason it shouldn't be.
How Not To Be a Boy by Robert Webb
Much like Pascoe, Webb had established himself as a favourite of mine on screen prior to reading the book. However, in this honest memoir, Webb recounts stories in a simultaneously heartbreaking and laughter-inducing manner dealing with the societal construct of masculinity and the pressures that come with it – dismantling the whole idea without needing subdivisions such as "toxic masculinity". There are also many embarrassing moments and bizarre inner thoughts throughout the book that resonate as true with me, but read his version and not mine.
Love, Sex and Other Foreign Policy Goals by Jesse Armstrong
My love of Webb wouldn't be what it is without Peep Show – something that Jesse Armstrong is one of two people that can claim as his. Where Peep Show received rave reviews across the board (eventually, at least) Love, Sex and Other Foreign Policy Goals hasn't been lauded by everyone – but its influence over me is undeniable. While I really enjoyed the book, as I enjoy Armstrong's other writing, the main influence of this book for me was the format. I had never considered the possibility of writing a novel, nor any prose for that matter. However, seeing one of my favourite television comedy writers make the switch to writing a novel while maintaining the same voice (and my level of enjoyment) throughout really opened my eyes to a world outside of screenwriting.