Sounds of Summer
Since arriving back in the UK, I have had the rare pleasure of a genuine British summer. Where the presence of consistent sun is something of an unusual element of my summers, one thing that has been ever-present is good music. In the UK, summer is a celebration of good music in fields across the country and it's never been any different in my headphones. Rather than the usual tracklist, below are the albums that I have played on repeat in summers gone by.
The Stone Roses – The Stone Roses
This album for me was the start of many things. The start of the true summer-specific album obsessions. The start of a love for post-Joy Division music from my nearest big city. The start of wearing Fred Perry, parkas, and desert boots. It was also the album I was listening to when I smashed my arm to pieces and as a result – the scars from surgery are living proof of my love for this album.
Future Islands – Singles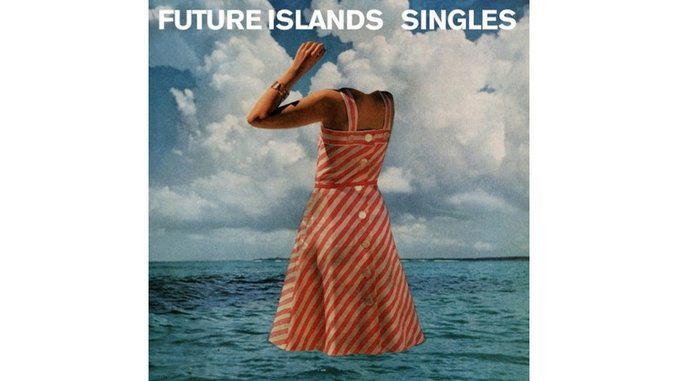 I'm sure I've previously mentioned that the joy that is listening to Future Islands was introduced to me by skateboarding, but what it birthed was something far beyond what I would have first thought. With the album Singles, the band managed to soundtrack the summer of 2015 – and frequently after a couple too many beers (is there such thing?), their Glastonbury set of the same year will make its way onto my screen.
A Tribe Called Quest – People's Instinctive Travels and the Paths of Rhythm
Bizarrely, the same summer that I became fully committed to the Madchester movement was the same summer I became fully committed to hip-hop, and A Tribe Called Quest are vastly responsible for that. The wonderful use of jazz and other samples and the relaxing wordsmithery are something to behold and provided a perfect summer soundtrack.
Velvet Underground & Nico – Velvet Underground & Nico
From an album including a song that samples Lou Reed, to the band that he was a part of – this album has been a pretty consistent feature of my summer soundtracks for a while. In May 2017 I had the pleasure of seeing John Cale (& guests) perform this album in its entirety and once more the sound of my summer had begun.
LCD Soundsystem – This is Happening
I'm sorry to mention James Murphy and the wonderful LCD Soundsystem again, but when an album has a song including the word "Drunk" in its title then it's obviously going to soundtrack a summer. This album soundtracked summers the moments of summers where I'd be dancing myself clean or indeed spending time with drunk girls (and boys, but there's not a song called that – okay?) and I couldn't think of an album to better enhance that time.
Arcade Fire – The Suburbs
Arcade Fire are up there in terms of bands I would love to see live, and particularly at a festival. Before the day where that dream becomes a reality, however, I have this album to thank for countless hours spent listening. The album varies in pace, but there isn't a song I wouldn't belt out at the top of my lungs with the car windows rolled down.
Vampire Weekend – Vampire Weekend
Where other bands such as Bombay Bicycle Club or Two Door Cinema Club may be what others associate with being an indie summer band, the sunshine and jangly guitars of summer are synonymous with Vampire Weekend for me. I can't imagine a summer since 2010 without this album as part of the soundtrack. I'm listening to it now, and I want to be sitting in a field with a few mates and a few more cans.
Summer is here, and there is no better time to get out there discover new music or listen to some old favourites. Whatever you choose to listen to, be sure to have yourself a good time this summer.